Continuous and Commissioned Education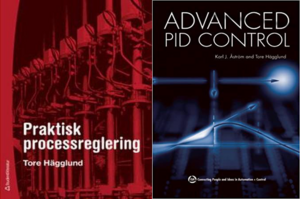 for personal or professional reasons
Our department aims at providing the best learning opportunities for interested individuals, companies and organisations. In addition to the traditional engineering programs, the department is also involved in continued, commissioned and collaborative education.
Continuous education: courses with open-admissions available for students and professionals.
Commissioned education: courses for professionals sponsored by their company or organisation.
Collaborative education: informal seminars and courses organised for companies and organisations.
Commissioned and Collaborative Education
We regularly arrange courses for industry, both in the form of commissioned and collaborative education. Recent examples include:
Hands-On Machine Learning - An Introduction by Bo Bernhardsson (through LUCE – Lund University Commissioned Education), with participants from Axis.
Control of Industrial Processes by Tore Hägglund (through Gustaf Fagerberg AB), with participants from Boliden, LKAB, SSAB and Billerud.
Industry 4.0 - An introduction by Charlotta Johnsson, with participants from Baxter.
The department also participates in LTH Science and Innovation Talks with local industry, most recently with TetraPak, AlfaLaval, and Ericsson.
In response to the demand from students outside LTH, and from professionals, we are opening up our introductory control engineering course – Automatic Control, Basic Course (7.5 hp) – as a freestanding course starting in the spring of 2022.
Our professors have written several books that are used by control engineering professionals, e.g.