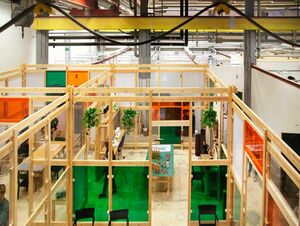 Research at the department has resulted in several startup companies founded by former PhDs from the department. Some have grown into full scale companies. Examples are: Cognibotics, Modelon, FirstControl, Dymasim (now part of Dassault Systems), GoalArt, Emulate Energy, Bitynamics and AI-podden etc.
Several projects in the Robotics Lab are performed together with Cognibotics, and we have research projects as well as a large number of master's thesis projects together with Modelon.
To foster innovation among students and staff at LTH, we are part of the organization and operation of X-Lab – a Makerspace at LTH.