Innovative Control Applications
"We translate ideas into sustainable and useful products and services."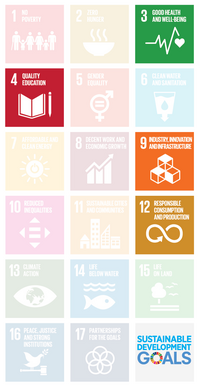 This is an area of application-driven research motivated by the desire to create a more sustainable society. It addresses several of the UN's 17 Sustainable Development Goals, in particular numbers 3, 4, 9, and 12: Good Health and Well-Being, Quality Education, Industry, Innovation and Infrastructure, and Responsible Consumption and Production. It also has an impact on LTH's five core research areas, meaning that this field of research is important in digitalization, industry, the built environment, our climate, and life itself.
Numerous applications are being addressed, for example, within robotics, health care, the process industry, combustion engines, and smart manufacturing. A substantial part of the research takes place in the robotics lab. Apart from research on automatic control, this focus area also concentrates on teaching and learning methods, standards for smart industries, and innovation indexes.
The researchers active within Innovative Control Applications are often invited to give keynote lectures at international research conferences as well as industrial fairs, and their research has been rewarded with several prizes, among them the European Robotics Research Network (EURON) Technology Transfer Award and the International Conference on Robotics and Automation (ICRA) Best Conference Paper Award.
Much of the research is performed in collaboration with, and is co-funded by, industrial partners.